We are thrilled to announce our newest partnership in the world of crypto with Salad Ventures! 
Similar to CGU, Salad Ventures is devoted to creating economic opportunities that enrich lives. They are pioneers in the realm of decentralized Web3 labor, with a mission to build a more equitable world where everyone can participate in the future of work.

To commemorate the start of this collaboration, Salad Ventures is inviting the CGU community to immerse themselves in the World of Arcaden. By minting a G3M NFTs lootbox, you can jumpstart your collection. 
To qualify:
1. Join the Salad Ventures Discord: https://discord.gg/saladventures
2. Head to https://bit.ly/woaxCGU and follow the steps to mint your Lootbox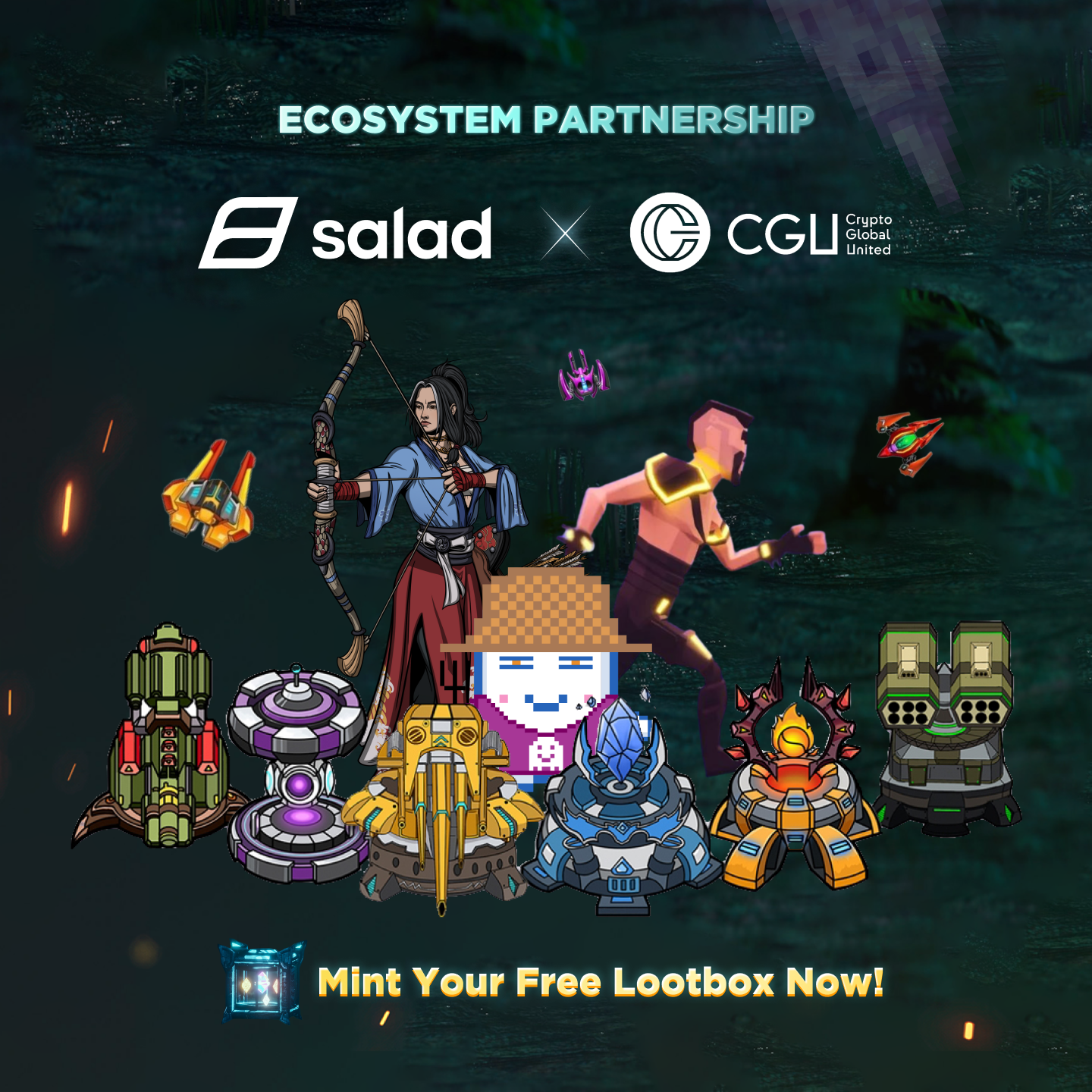 We'll be hosting Salad Ventures for an AMA this coming week on our CGU discord. We invite everyone to join and discover how you can both benefit from and contribute to growing the web3 community, and earn! Stay tuned for further details! 
Let's level up together with CGU and Salad Ventures! 
For more information on Salad Ventures, follow them on Twitter and Medium.